Types of Lawsuits Regarding Asbestos Exposure
Depending on how and where you suffered asbestos exposure, each lawsuit will be different. You might have a personal injury lawsuit against the company or your employer if you were performing job-related tasks. If a building or property contained asbestos, you may be owed compensation by the owner through a premises liability lawsuit. You could file a product liability lawsuit if you contracted an illness that originated from contact with products containing asbestos. Finally, a wrongful death lawsuit can be filed on behalf of a loved one who is deceased. Reach out to Law Offices of Michael Weinstock to learn more about different types of lawsuits, and to figure out which works best for you.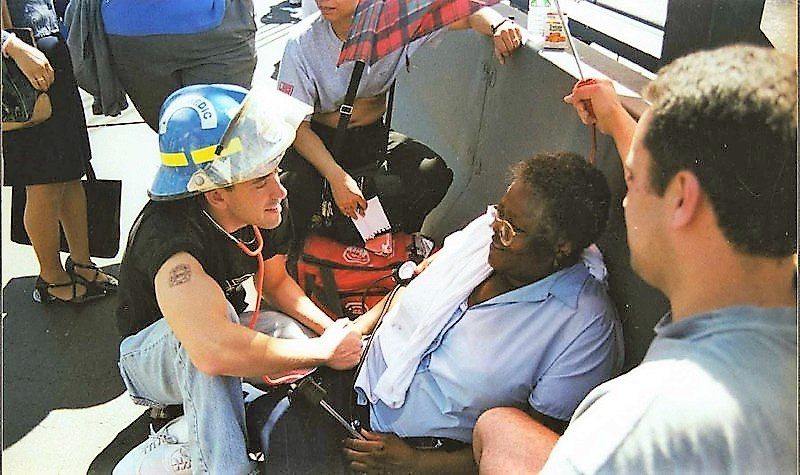 President George W. Bush speaking with
Michael Weinstock, at Ground Zero
What Is Process Of Filing Asbestos Lawsuits?
First, there is an investigation by our experienced attorneys to discover who the legally-responsible party is. Next, we collect any an all evidence against them. Our lawyers will then file a lawsuit with the civil courts according to county before the state's deadline. Finally, your case will go through negotiations of settlement with an insurance provider and/or a trial.
Request a Free Case Evaluation
If you or your loved one has been diagnosed with mesothelioma, don't hesitate to request a free evaluation. We will travel to visit you at your convenience, or have a Zoom call with you online. We understand that this may be a difficult time, and we want to assist as much as we can. Please call or text us at (646) 713-0847 to leave a message, and we will get back to you as soon as we can.
Let Our Experience Be Your Guide
Get Your First Consultation Free!